by Yvonne Tan
24 April 2021, Fahmi Reza lifted up the three-finger salute after being detained for alleged sedition. Far from Dang Wangi police station, the United Front of Thammasat and Demonstration stood for 112 minutes, symbolic for their rejection of the lèse-majesté law, Section 112 and their friends who have been imprisoned under the criminal code for their role in the Thai democracy demonstrations. The Hunger Games salute was also prominent, which was initially used to signal the three demands of the rallies in its early stage of last year: resignation of Prayut Chan-o-cha and his cabinet, end intimidation of the people and redrafting a new constitution.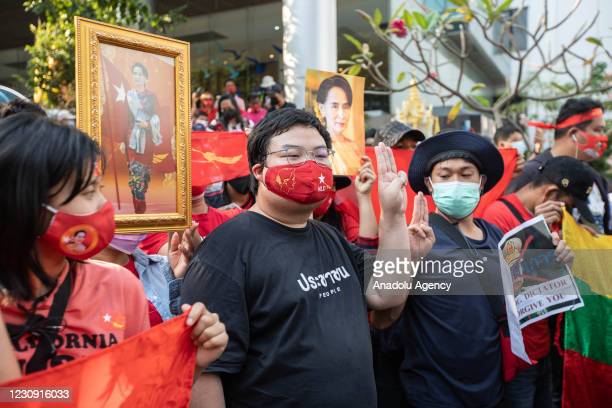 On the same day in Indonesia as well, there were protests outside of the ASEAN Secretariat to oppose the ongoing ASEAN leaders' meeting with Myanmar's military junta chief, Min Aung Hlaing in attendance. They flash the three-finger salute to show solidarity with the people in Myanmar, who have also adopted the symbol to represent their ongoing Civil Disobedience Movement. These events, as you may know, also fall under the wider solidarity movement encapsulated by the hashtag #MilkTeaAlliance.
Nevertheless, an intriguing part of the hashtag and its offline solidarity mobilization has also fostered dialogue of reevaluating racist propaganda by respective governments. Take for example Thailand and Myanmar. Just as in Malaysia, migrants from Myanmar bore the brunt of the blame during COVID-19 in Thailand.
Besides viewing Myanmar people as indispensable cheap migrant labourers, Thai people have been taught by their national curriculum that Myanmar people were a threat to the Thai nation-state, based on state "interpretation" of the Burmese-Siamese war and the fall of the Kingdom of Ayutthaya attributed to the Burmese in 1767. It goes vice versa as well, as Myanmar people recognized they also had a similar education system where they were taught to view Thailand as the adversary in their history textbooks.
However, becoming disillusioned with their own authoritarian governments and subsequently reevaluating the narratives they propagated, Tanyalak Thongyojaroen explicates this phenomenon:
Thais have learned about Myanmar people in their everyday lives rather than solely from state-developed propaganda textbooks in social-studies classes. "Actually, Myanmar people are good," a Thai protester told me last week. "I have to be here to support them because we want genuine democracy."
Bridging mutual understanding of the sociopolitical situation in Myanmar and the immense sacrifice its people are making every day for a chance of having a civilian government with Thai students who have risked their future at an opportunity of a more democratic Thailand has led them to protest numerous times together on Thai soil. This led to both protestors adopting similar slogans such as "Let it end with our generation", "You messed with the wrong generation", "We reject military coup of all kinds" and adopting similar resistance symbols.
This brings us to Malaysia. Myanmar people continues to be viewed through the lens of not only as "migrant workers" but Pendatang Asing Tanpa Izin. The rhetoric of PATI spread like wildfire during COVID-19, implying there was immense trust in our systems to ensure no one was wrongly charged and belief that they were spreading the government's resources thin. This is despite having little to no transparency and the immigration department's long history of corruption and abuses, on top of its links to human trafficking. When the deportation of the 1,086 Myanmar nationals went through despite the Kuala Lumpur High Court order, while there were revived #MigranJugaManusia online protests, there was also a strong sentiment that they should simply be "sent back to where they came from".
This sort of sentiment is not new of course. It has also been a year since Zafar Ahmad Abdul Ghani, a Rohingya refugee who fled persecution, continues to be the victim of online attacks when false demands for a Malaysian citizenship were attributed to him. Until today he receives death threats and has been diagnosed with depression. The anti-migrant rhetoric has become so prominent that during the ASEAN summit on the same 24 April, Muhyiddin Yassin mentioned that he would like Myanmar asylum seekers, including Rohingya refugees, to be granted "safe return" due to Malaysia's "anti-refugee sentiments". This is despite the fact that terrible crimes against humanity are currently being carried out by the military junta throughout Myanmar. He stated "our resources and capacity are stretched in the management of refugees and asylum seekers, further compounded by the COVID-19 pandemic. Our detention centres are now already overcrowded […] they were once accorded sympathy, but the mood on the ground has turned from affinity to anger, with anti-refugee sentiment rapidly building up".
It was once impossible for Thai and Myanmar people to stand in solidarity against their respective military coups, but they have shown us it is possible. With renewed camaraderie, the Thai pro-democracy protestors have been highly critical of Prayut's support for the Tatmadaw and blocking fleeing refugees from Myanmar. Although the problem is far from solved, as some circles have seen the refugee crisis as a point of praise for Prayut's military coup unlike Myanmar's, there are still strong voices holding the government accountable to do right by their neighbours.
2018 was supposed to be a watershed moment for Malaysia with many articles citing what had happened as an opportunity for the region. Failure to view our struggles as interconnected against our increasingly authoritarian governments is a failure to understand why people from Myanmar have to flee in the first place. It is but easy to fall back on the economic prosperity of one's country as a reason to morally judge and treat those from countries that are not so lucky.
And it is but worse to believe one's country would be threatened by the influx of those fleeing persecution who value peace, is but a highly powerful rhetoric that has gripped us for far too long. The coronavirus pandemic has provided an opportunity for the strongmen of the Southeast Asian region to consolidate more power and in the process "over-emphasize our personal responsibility for the [coronavirus] problem, demanding that we pay more attention to […] behavioral issues. Such a focus on individual responsibility, necessary as it is to some degree, functions as ideology the moment it serves to obfuscate the bigger questions of how to change our entire economic and social system" [1]. With this overemphasis on individual responsibility, it is but tragic to use the responsibility as a means to embolden ourselves towards supporting the removal of the people of Myanmar in Malaysia. Our neighbours have seen through this, and have stood together in rejection of despotic regimes.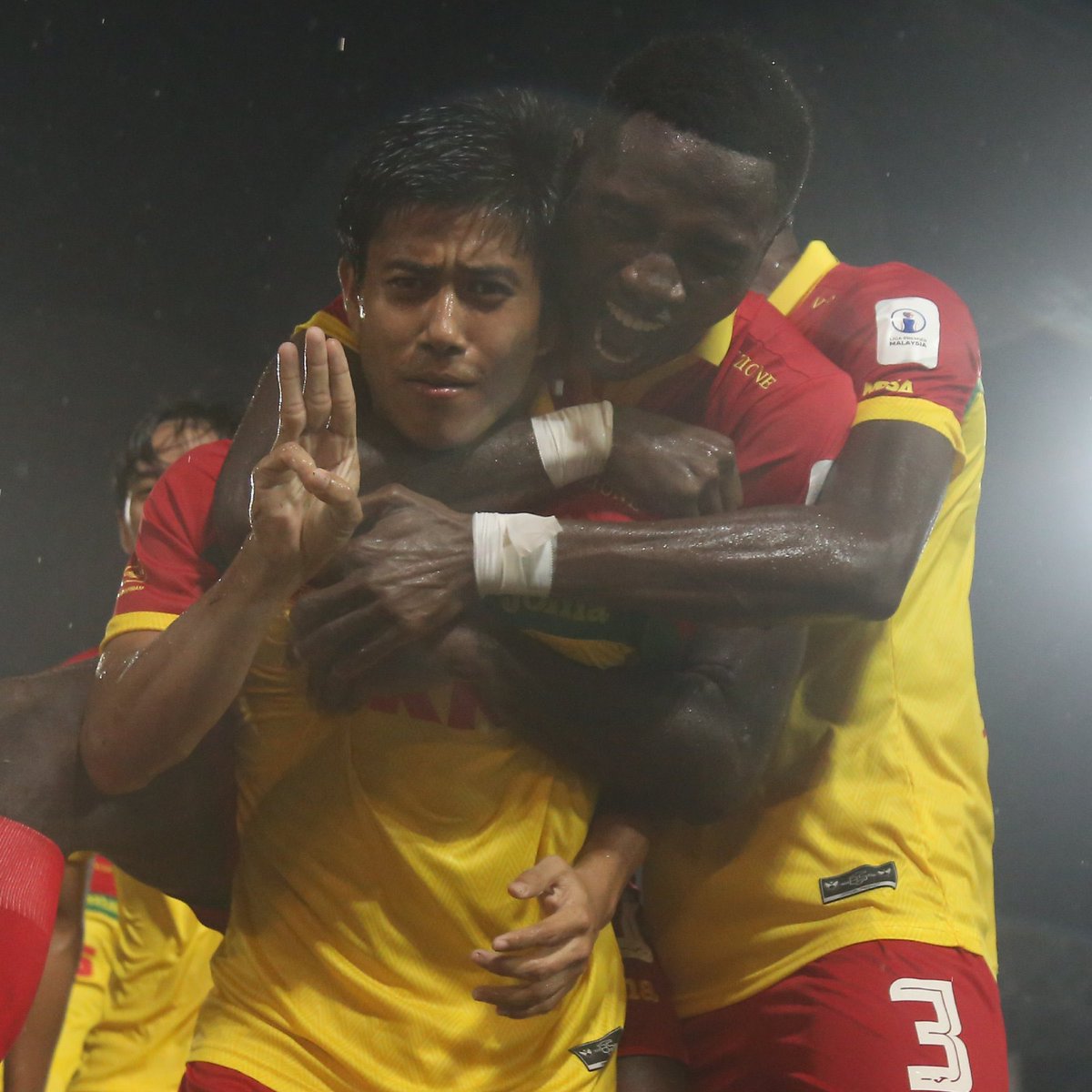 Out of fear, Myanmar people have not publicly protested en masse in Malaysia unlike its diaspora in Thailand, Australia, Taiwan, Japan and so on. However, one high profile act of resistance was by Hein Htet Aung, from Selangor FC II. He celebrated his goal win with the three-finger salute. He was then suspended for a game, with netizens supporting the idea of "not bringing over one's politics to another's soil". Echoing the same fear of importing instability, it is only fitting to say, "it must be a fragile system if it can be brought down by a few berries".
References
[1] Žižek, Slavoj. Pandemic!: COVID-19 shakes the world. OR Books 2020, p. 88.